Development of Colli-Pee in a box for home collection
An innovative urine collection solution for home-based sampling.
Colli-Pee® is a patented, award-winning device that efficiently and hygienically captures urine. The Colli-Pee platform allows for volumetric and standardized collection of urine, particularly first-void urine, offering improved diagnostic accuracy and patient comfort compared to a regular urine cup.
A single kit option that allows easy urine collection and postal delivery has the potential to increase participation
in sexually transmitted infections (STIs)(1) and cancer screening programs(2).
Why is home-collection needed?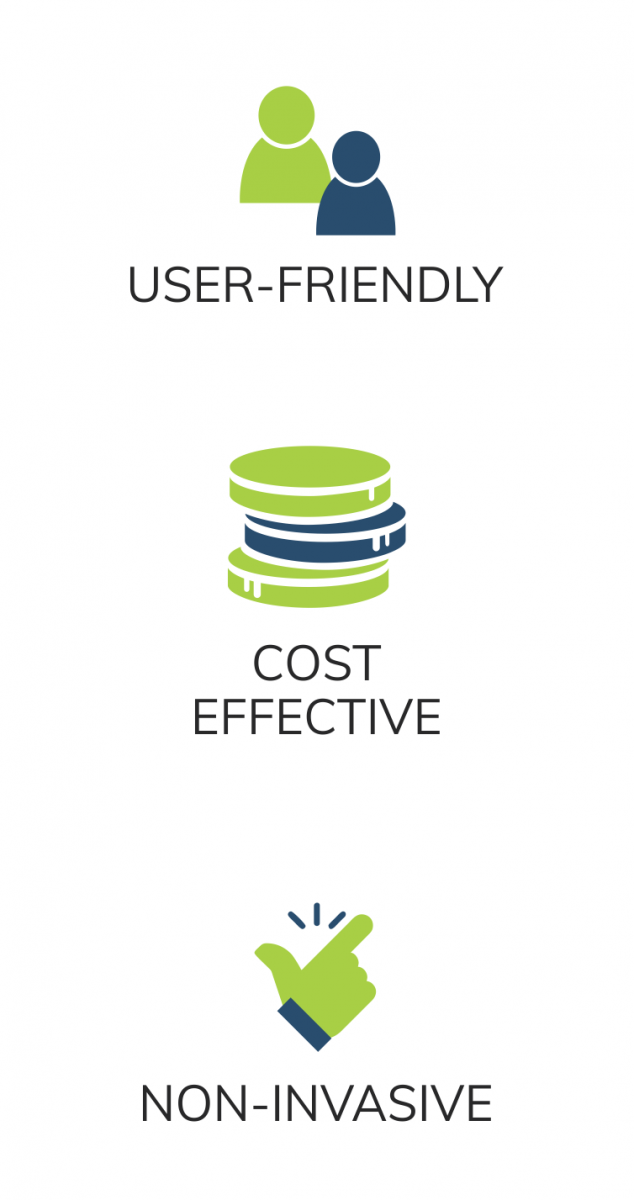 More and more people want to take control of their own health in the comfort of their homes. Hospital-based testing is associated to high costs, requires essential healthcare worker resources and involves risks of infection to the patient and staff.
Additionally, the ongoing COVID-19 pandemic has significantly changed the perception of diagnostics in general, especially home-based diagnostics as well as self-testing. Major shifts in healthcare procedures have emerged as facilities adapt at-home testing methods to supplement in-person clinic visits.
The need for additional decentralized testing capacity is now more apparent than ever. Currently, there is a lack of user-friendly and high quality urine sampling devices for use at home that can be delivered in a simple and cost-efficient way.
Companies and researchers want a one-stop-shop sampling solution, which includes the device for collection, postal packaging as well as safe storage and transport methods. For this reason, Novosanis is working on developing a Colli-Pee® in a box for home collection kit.
Read more about At-Home Urine Sampling
Colli-Pee in a box
We envision Colli-Pee® in a box for home collection to be a compact solution that contains everything a patient needs to collect a urine sample as well as effectively deliver the sample for analysis to a laboratory. The box will contain the following items: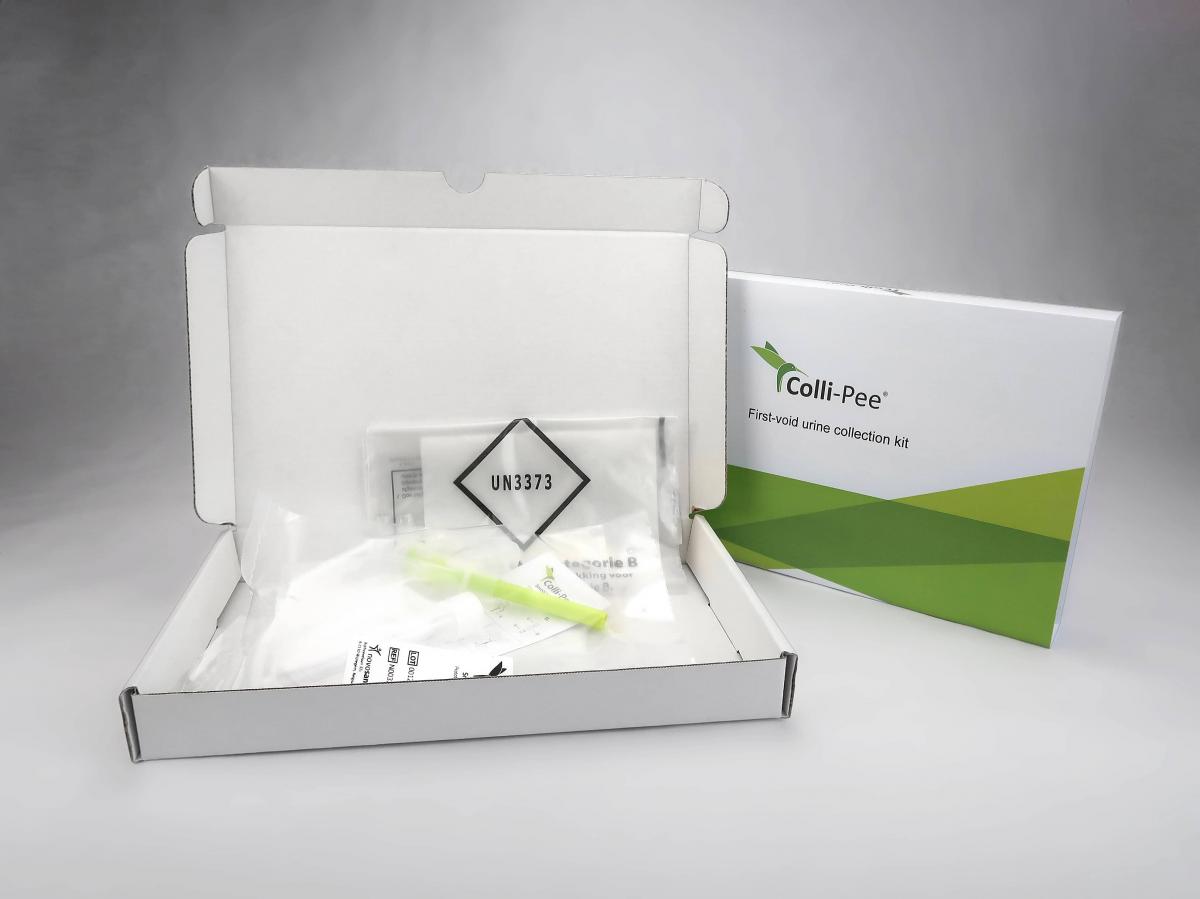 Colli-Pee® Small Volumes device components
Instructions-for-use (IFU)
Return shipping instructions
Anonymous box including safety bag
Novosanis also plans to allow customization of the box sleeve to fit a company's style and format (optional).
Colli-Pee® in a box is currently in development.
Projects
Novosanis is working on a better understanding of the needs for home-based urine sampling through Colli-Pee®. Some projects/collaborations include:
Tropical Institute of Medicine, Antwerp – MSM Study
Recent data by the Tropical Institute of Medicine in Antwerp, Belgium compared routine clinic-based urine collection through a regular urine cup with home-collected urine sampling using Colli-Pee®, among Men who have Sex with Men (MSM) Pre-exposure prophylaxis (PrEP) users.
The data shows that home-collection followed by postal delivery of urine samples did not influence STI detection. Only 3 infections were not detected in the home-collected urine samples, while a total of 11 additional STIs (three CT, two NG and six MG infections) were detected in the home-collected samples using Colli-Pee®, and not found in the equivalent clinic collected urine samples(1). This methodology offers opportunities to reach a wider population, especially high-risk individuals or participants that are reluctant to access traditional STI health services.
Sciensano project
Researchers at The Sciensano Institute in Belgium are using urine collected through Colli-Pee® to understand Chlamydia presence in all ages and genders in the Belgian population. An individual that agrees to join the study will receive a test kit, which includes a Colli-Pee® and instructions for use. Participants will send the urine sample back to the laboratory for testing via postal mail.
The study aims to include at least 2,000 participants of mixed ages, genders and backgrounds.
Read more on the Sciensano project
References:
(1) PMID: 30948618
(2) PMID: 25964233.
*Some Novosanis products are in development or not available in all geographic regions. Contact us to know the registration status in your region.