VAX-ID Patent Granted in the US, China and Hong Kong
VAX-ID, our intradermal injection platform which allows targeted drug delivery, has now been granted patents in the United States, China and Hong Kong. The device's easy-to-use system permits injection of different volumes, use of different needle thicknesses and lengths depending on the application, offering new possibilities to manufacturers. The patents are a major milestone for our company and our team is thrilled about its potential in creating new market opportunities and global partnerships. 

Food For Thought – Breast cancer detection in urine?
Cancer researchers are continuously looking for new ways to detect tumor biomarkers. A recent study by Liu et. al, 2017 shows how circulating tumor DNA (ctDNA) fragments in urine could be used to monitor tumour progression, specifically for early breast cancer. The study shows similar sensitivity between plasma DNA and urinary DNA in breast cancer detection as well as cancer relapse. Urine sampling offers many advantages - it is safe, easy to obtain, as well as non-invasive. While more research is required before wide-scale clinical application, the results offer a promising new approach in breast cancer research. 
Wanted: guinea pigs for our next generation Colli-Pee!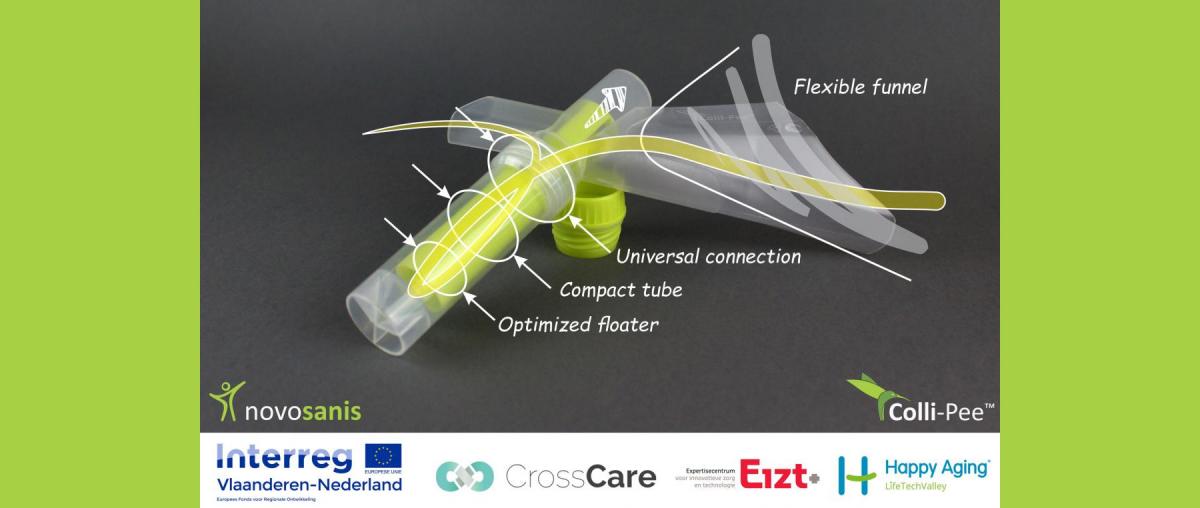 The Pee-Post project is ready to launch this summer! STIs remain quite often undiagnosed as individuals do not seek testing due to social or ethical barriers. The Pee-Post project is exploring how online platforms and a dedicated first-void urine collection device can allows for easy sample collection at home and avoid the need to visit a clinic. This could increase participation for STI screening and consequently, allow for earlier treatment. In collaboration with the living labs Happy Aging (BE) and EIZT (NL), Novosanis developed an easy to use device perfectly fit for home-based urine sampling.  The live testing will kick-off as from August 13, 2018 and will entail testing the online platform for ordering a first-void urine self-sampling kit, using the device at home, returning the sample to the lab for STI analysis and getting the results. We're actively looking for volunteers, so enrol here!
Upcoming Conferences
Our team will be attending various events and conferences over the next few months. Come find us at: